Thailand's Top Textile and Fabric Manufacturer
From Our Fabric Catalogue
"Decorate the World with Fashion"

"Fashion is the Expression of Memory, Experience, Emotion and Dream"
World Class Fabric Textile Company at Your Fingertips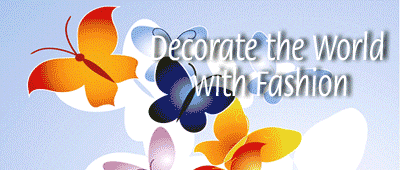 Welcome to RSI, the world class Textile Company in Printing, Dyeing, and Finishing, a member of Thailand Textile Industry. The company has produced more than 50,000 designs to supply Domestic and International markets. Pursuing a principle of "Quality is the first priority and the Customer is No. 1", the company is able to serve all customers needs around the world.
RSI Products : Our products are produced by the combination of high technology of machinery and experience. Furthermore, we continuously develop our designs in more variety of patterns in order to respond to the future fashion trend.
RSI Technology : We apply the world's latest technology in production process. We also implement CAD/CAM application softwares that enables total solution for textile printing which can be served to all our customers requirements.
Rueng Siam Industry Co., Ltd. | 514 Soi 8 D Bangpoo Industrial Estate., Sukhumvit Rd. Praekasa, Samutprakan, THAILAND 10280
Tel. (66) 2-324-0944-7 | Fax. (66) 2-324-0948